IFEA CELEBRATESWORLD ENDODONTIC DAY ON OCTOBER 16TH 2023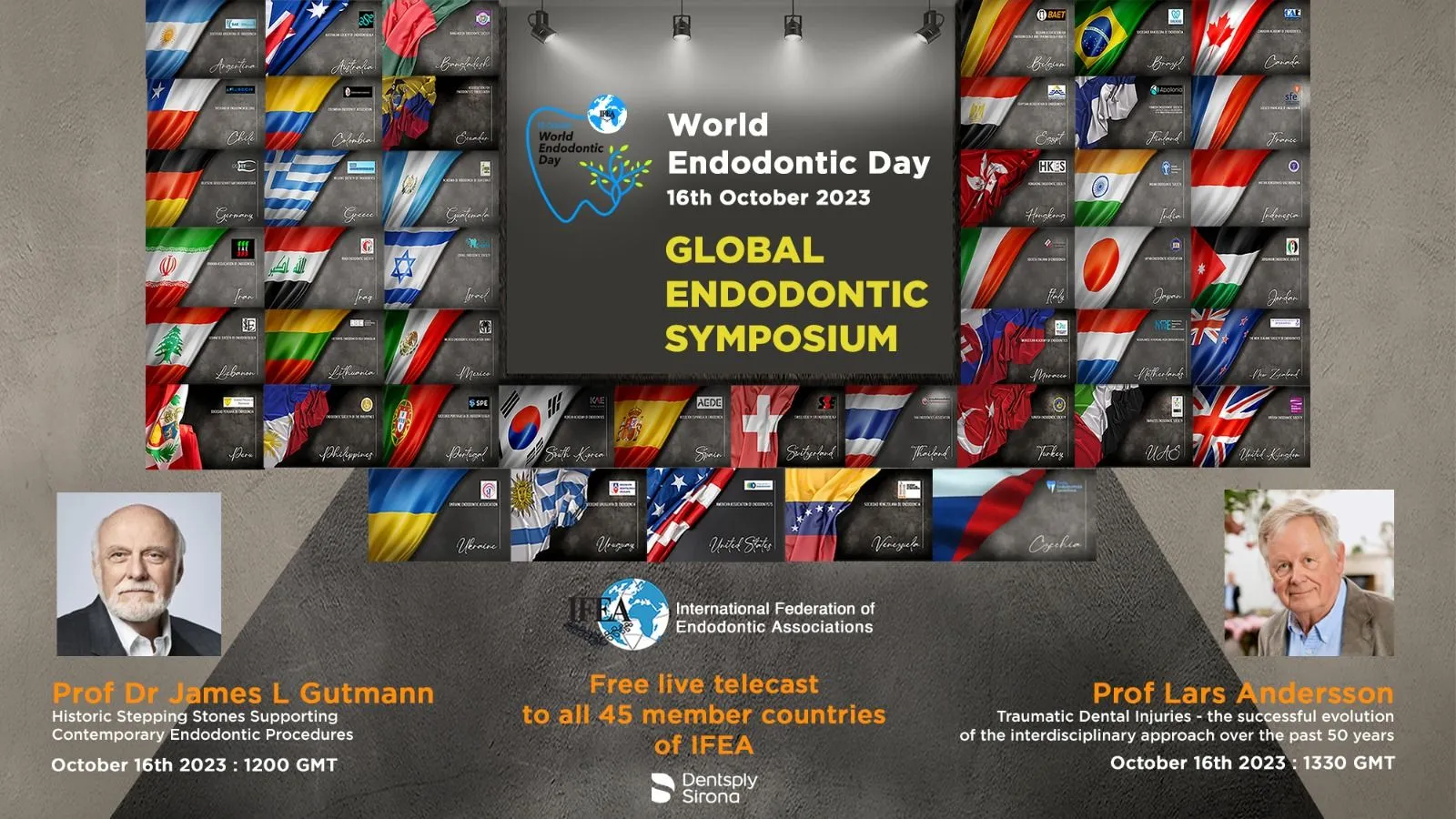 We are glad to share that IFEA will be organizing a Global Endodontic Symposium for the benefit of all dentists globally. This event will be organized on our own exclusive online portal wherein any interested dentist can login and register for this symposium. Click the HERE to register.
IFEA GLOBAL ENDODONTIC SYMPOSIUM : Oct 16th 2023
1200 GMT: Inaugural Ceremony of IFEA World Endodontic Day
1215 GMT : Dr James L Gutmann : Historic Stepping Stones Supporting Contemporary Endodontic Procedures
1330 GMT: Dr Lars Andersson : Traumatic Dental Injuries - the successful evolution of the interdisciplinary approach over the past 50 years.

Key Highlights of IFEA Global Endodontic Symposium : Listen to endodontic stalwarts who will share their thoughts and wisdom on the evolution of endodontic procedures and management of traumatic dental injuries.
The symposium is free for all dentists globally.
The live stream will occur on Oct 16th 2023 (1200 GMT onwards) to commemorate the World Endodontic Day. Participants can either listen to these webinars live or can listen to them at their own convenience for a period of one month after completion of the event using the same link. In case of any issues or queries kindly contact us at: [email protected].
Our organization was created to promote fellowship amongst endodontists and their national endodontic associations, and to promote continuing education in endodontics throughout the world. IFEA is an international organization and membership is open to all national endodontic societies and associations in the world.
---